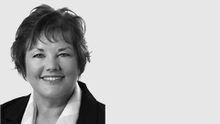 Coming from a Real Estate sales background together with executive secretarial and administration experience has given me the skills to become one of the most respected Property Managers in the area and a reputation that is growing from client recommendations and successful rental outcomes.
During my time with Realty Focus (Ray White) I have gained a fantastic reputation in property management that I have worked hard to achieve and would be happy to help you make your largest investment a financial success in the future.
My attention to detail is famous and I rigorously vet prospective tenants. Once these people are placed, I am committed to ensuring their lifestyle benefits your property. My focus is always to give outstanding service to all clients at every opportunity and to make the renting and management of your properties profitable and stress free.
Agent Reviews
CRJ Connor

I have utilized the Property Management services of Sharyn Woollett from Ray White Real estate. Throughout Sharyn has shown a high degree of competence and professional ability in managing my property and I have been impressed by her experience and integrity in delivering above average services in a very complex area. I would have no hesitation in recommending Sharyn to any or all prospective clients in seeking to utilize her services.