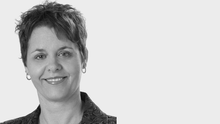 I am a local, having lived in Tauranga and Mount Maunganui most of my life.
I have an outstanding record of success in customer service. My easy going communication skills are a valuable asset, particularly when dealing with some of the more difficult and sensitive issues relating to Property Management.  I'm not afraid to go that extra step to ensure that all aspects of a tenancy from both the Landlord's and tenants' perspective are completed to everyone's satisfaction.
You will get a professional yet friendly approach when appointing me as your Property Manager. I am honest;  I have energy and enthusiasm; and a high level of attention to detail.  I am also very conscious of the importance of continuing maintenance to increase the investment in your property, and am committed to achieving the highest return for you in the current market.
If you would like your property managed by a capable professional, I am available for you and welcome the opportunity to discuss your Property Management options with you.
Agent Reviews
Steve

Mary has managed 2 properties at different times for me during the past six years. She has ensured timely communication, quick response to queries and has acted in our best interests whilst ensuring that all needs of the tenant are maintained. Mary has been a pleasure to deal with and I would not hesitate recommending her.