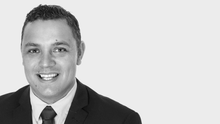 I have over 10 years' experience in the industry having worked in both the public and private sector in New Zealand and the UK. Having Senior Property Management roles within a number of reputable companies has given me a thorough understanding of what it takes to ensure my clients enjoy maximum return on their investments and get high quality tenants.
My ability to manage the interests of both the landlord and tenant set me aside as a Property Manager. I understand that honest, intelligent advice is paramount and strive to achieve this.
Putting this knowledge to work has produced a string of happy customers.  My clients benefit from a personalised and client orientated service. I recognise that each investor and tenant has their own unique set of needs.
My passion for this job flows to the service I provide. I will work hard to make sure your investments are well managed and hassle free.