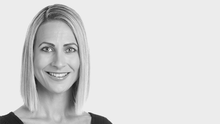 Hello and thank you for taking the time to read a little bit about me and how I can assist you with your real estate requirements.
I started my career in property as a solicitor at Tauranga's award winning law firm Cooney Lees Morgan. It goes without saying that the invaluable legal skills and knowledge that I obtained practising as a solicitor will greatly assist me to exceed your real estate goals and expectations.
I was born in Te Puke and raised on a dairy farm at Pukehina Beach; however I have lived in both Mt Maunganui and Papamoa for over 15 years and am a very proud home owner in Mt Maunganui. My in-depth knowledge of the Mt Maunganui and Papamoa regions coupled with my extensive network offers you the comfort and reassurance that I will perfectly match Vendors and Purchasers.
I think strategically and have a sharp eye for detail and style, which makes it easy for me to plan, develop and execute a campaign for your property that will deliver you the very best result, in any market. My experience in negotiation, thoughtfulness and warm professional approach, makes me a great person to have on your team when securing a deal.
As a Mount Maunganui local, I will use my intimate knowledge of the area along with my legal experience, to provide a professional service to you that is strongly focussed on achieving and exceeding your real estate goals. I promise that I will deliver you an energetic, but calm and efficient approach and will keep you fully informed whilst ensuring you a stress free experience from start to finish.
If you want someone who genuinely cares about you, call me today for a no-obligation chat. It would be an absolute privilege to be able to meet you and view your property.