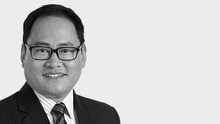 James  has worked in various industries including, mass media, horticulture, hospitality and University in New Zealand and overseas at various roles.  Before coming to New Zealand more than a decade ago he was invoved in the media sector in Nepal.
He has lived in this area most of the time except while completing his degree in Business (with first class honours) in Auckland. He is highly motivated and resourceful. He is deeply involved and well connected with various community groups here and overseas.
He is really passionate about real estate and keeps himself up to date with the current real estate market. He says, "With deep passion for real estate, strong work ethics, great networks and wide range of experiences, I will certainly help you get top dollars for your home".