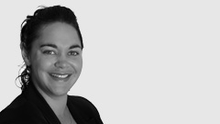 I give superb service to my clients by offering a customer experience that is difficult to match.
I pride myself on my enthusiasm, energy, creativity and most of all my competence to handle the sale of your property.
When it comes to property - youll be SOLD!
You deserve to have it - DONE RIGHT, DONE BETTER and DONE WITH A SMILE. I can deliver for you.
With passion, integrity and an absolute desire to succeed in real estate, be assured that I am here to assist you through the whole process. I possess the honesty, enthusiasm and courage to tell you, the home owner or buyer that yes that is a great deal.
I am down to earth, approachable and extremely driven, with a Never give up attitude that enthuses both sellers and buyers alike. With a successful track record of selling properties, it is my aim to achieve an outstanding result for you.
I am using my experience to work differently, my clients come first and I am committed to giving excellent service. To provide this I am limiting the number of properties I work with so that my clients get ME at their open homes, the buyers get ME on the phone when I call for their feedback, and I can then monitor the marketing to ensure we are attracting the perfect buyer for your property. I consult every step of the way with my clients, my aim is to achieve the highest possible price the market will pay for your property.
I know my friends, family and clients both past and present would all be confident in supporting your decision to trust that I will deliver the very best possible result for you.
To keep up to date with my latest listings, news, tips and learn more about me please check out and like my Facebook page https://www.facebook.com/bonnycollierraywhite/.
Agent Reviews
Jane and Michael

Right from the first meeting she is up front, you know what's happening and when, also is really good sounding board when talking to her about what would be the best way to go.